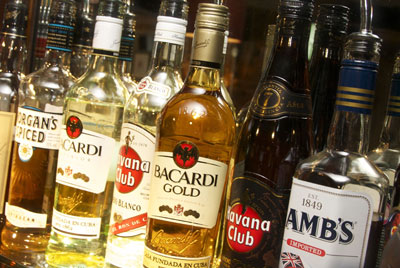 We have been working very hard at the Red Lion to update our rum bible and introduce our Rum 'quarterly' which as the name suggests comes out quarterly and highlights our favourite rums and how we believe they should be served. We feature our 'Top Ten' rums from our selection that is now over 80 different types!!
New glassware for rums is being introduced and other interesting activities for our loyal rum loving public to enjoy. We are keeping things under wraps
for a week or so while we finish everything.
New food menu, new wine list, new cider list, new rum bible (with extra history notes) and of course our Rum quarterly as well as some rather nice
'Liquid Puddings' involving rums…roll on the summer!!!
Watch this page for details…