Reviews
Cheshire Cat Pubs and Bars Best Drinks Act in the UK 2016 WINNERS
Cheshire Cat Pubs and Bars Best Food Act in the UK 2016 RUNNERS UP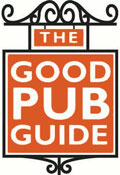 2012/13 & 2013/14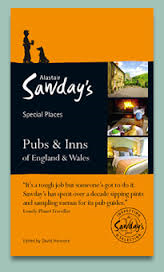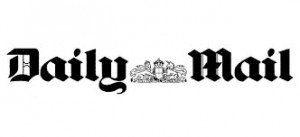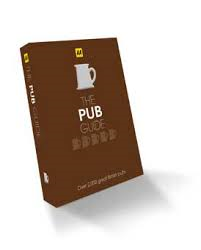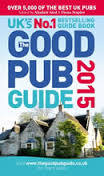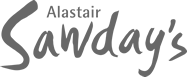 To all our customers, the Red Lion re-opened in April 2009 following a a takeover by current owners Tim Bird and Mary Mclaughlin. Minor capital was invested at the time and then on 12th February 2012 the Red Lion underwent major restoration works to create the wonderful pub you see today
We wish to point out that any reviews prior to these dates do not relate to our wonderful pub nor do older versions of various sites from Facebook pages to 'Old' pub websites. We advise our customers to read Sawdays, The Good Pub Guide and the AA Guide both on line or via their books as these are always striving to be up to date.
If a customer has comments that will help us improve the service we offer please contact us directly on info@theredlionweymouth.co.uk as we do not acknowledge such websites as Trip advisor, beer in the evening or other sites that can be sadly used maliciously, in an attempt to damage reputations. Life is too short ………..so we would like you to contact us directly and we will help you in any way we can.
Please visit "contact us" from our website to email us any constructive comments you may have or indeed any queries…………………………Below are some reviews.
You can also keep up to date with upcoming events and exciting news by following us @RedLionWeymouth on Twitter.
Many thanks
The Red Lion Team.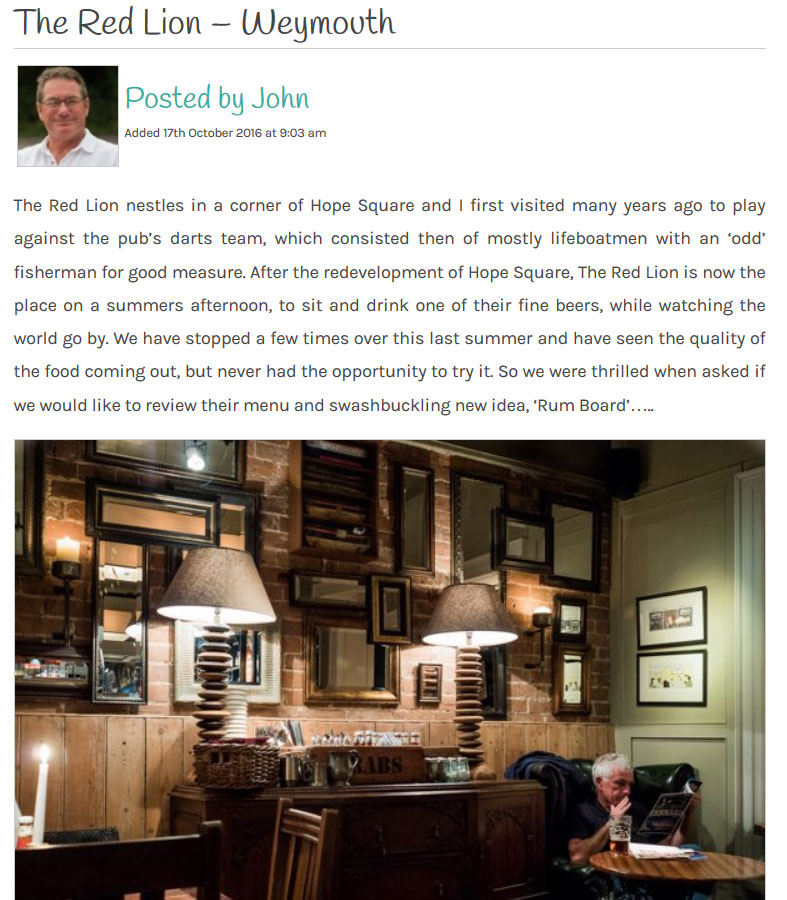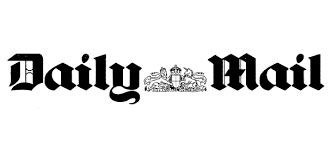 WHERE TO EAT: Nautical themed pub, The Red Lion on Hope Square offers fresh seafood and more than 80 different types of rum (01305 786 940, theredlionweymouth.co.uk).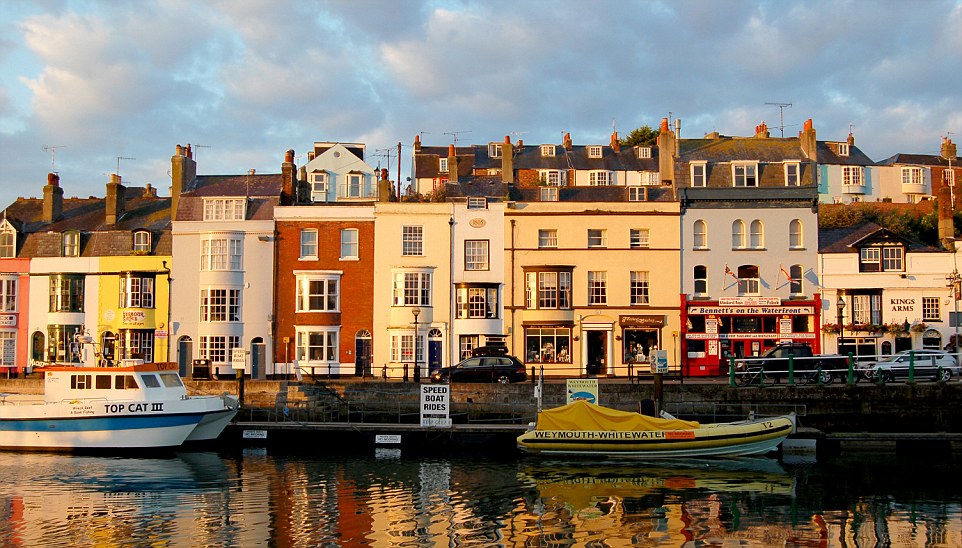 Can the Olympics factor transform Weymouth?
It worked for Barcelona, so can it work for the quiet Dorset town? With new attractions and a thriving food scene change is well under way.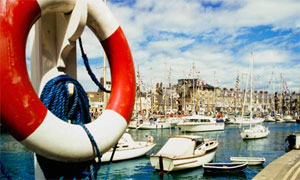 "It was 12.46pm on Wednesday 6 July, 2005. That was the moment we got the announcement, when Weymouth changed forever."
Jacqui Gisborne, of the Weymouth and Portland 2012 operations team, is telling me about the moment the Olympic Games were awarded to London. From 29 July, Weymouth and Portland will host the sailing regattas, and Gisborne sees a chance to present this pretty Dorset town in a whole new light.
That new light shines brightest around the harbour. The narrow lanes of the old town, south of the Wey estuary, are a jumble of Victorian, Georgian, and occasional Tudor architecture, with the odd craft gallery, a couple of sleek B&Bs, and plenty of pubs. Multicoloured harbourside buildings lead down to a quaint port. The whole effect is a bit Breton. Crab, scallops, and lobster are landed here by a fleet of about 40 boats.
Food is at the heart of Weymouth's rediscovered buzz. The Dorset Seafood Festival (dorsetseafood.co.uk) takes over the town on 7–8 July. The Stable on Custom House Quay (01305 789389, thestabledorset.co.uk), opened earlier this year serving "Dorset pizzas" loaded with local produce, plus 57 varieties of scrumpy and perry on usually packed communal benches. On 1 July, it will add an all-day pop-up seafood bar, Salt, inside Brewers Quay, a 1904 warehouse. The Harbour Bridge (19 Trinity Road, 01305 772023, harbourbridge.co.uk) restaurant opened this month and offers a daily fish menu right off the boat.
It's a warm day and I'm glad of a pint of local Jurassic ale at the Red Lion on Hope Square (theredlionweymouth.co.uk), opposite Brewers Quay. Plans to redevelop this area after the Games include the opening of a boutique hotel. Weymouth could use more upper-end accommodation, so that feels like a timely gamble on a town that has been chronically undersold. One hotelier suggests a long-standing local "lack of ambition".
The district north of the Wey, across Town Bridge, feels like a different town. And it once was. This used to be Melcombe Regis, until it amalgamated with Weymouth, to the south, in 1571. The resort was popularised by King George III, famous for its sheltered bay, handsome Esplanade and crescent of golden sand. These are in better shape than ever, though the rest has faded from its Victorian prime. There's a bit of seaside cheese and the odd misguided development, but away from a couple of identikit pedestrian precincts, the low-rise grid of terraced backstreets retains plenty of charm. And there's that beach. Shelving gently, it is perfect for families.
A statue of George III on the prom has been freshly scrubbed. A clock commemorating Queen Victoria's golden jubilee, in 1887, likewise. In fact, Gisborne estimates that "around £250m of public and private money" has been invested locally since 2005. The most prominent investment rises above the Pavilion: Merlin Entertainments, owner of Legoland and the London Eye, spent £3.5m building the Weymouth Sea Life Tower, a giant glass donut impaled on a 53m knitting needle. It opens on 22 June (tickets from £6.48 at weymouth-tower.com) with 15-minute rides in a revolving viewing platform offering views along the Jurassic coast, which stretches from Orcombe Point near Exmouth in east Devon to Old Harry Rocks near Swanage in east Dorset.
A 20-minute bike ride round the headland and Nothe Fort (now a museum, nothefort.org.uk), ends at the Crab House Café (Portland Road, 01305 788867, crabhousecafe.co.uk). Sustainable local catch rotates twice daily on the shack's chalkboard menu – flounder in a sticky ginger sauce was spot-on when I last visited. Competition will arrive on 14 July, when Mat Follas, MasterChef winner and owner of the Wild Garlic in Beaminster, opens his family-friendly Chesil Beach Cafe (chesilbeachcafe.co.uk) right across the lagoon.
The isle of Portland dangles from here by a sliver of causeway offering ideal walking terrain. But it has plans to become the south coast's premier learn-to-sail venue. From 2 September SailLaser (sail-laser.com/weymouth) will offer courses based at Osprey Quay, Portland's £70m Olympic marina. The isle is still viewed with suspicion by some Weymouth folk. That could be down to the two phantom dogs that reputedly roam the land at night, or perhaps to Portlanders' odd aversion to bunnies – it's considered bad luck to speak the word "r-bbit" on Portland.
Above the new marina, Tout Quarry is now a sculpture park. Portland's famous limestone built St Paul's Cathedral, and here in the quarry, old boulders have been worked over three decades into 70 sculptures, some by top names such as Antony Gormley. It's all wildflowers and scruffy charm. I hear chisel on stone: it's the Portland Sculpture & Quarry Trust (learningstone.org), which runs outdoor sculpting courses every summer. Its new exhibition space at nearby Drill Hall Gallery is hosting an arts festival, Stone Island 2012, part of the Cultural Olympiad by the Sea (maritimemix2012.co.uk, until 9 September).
I climb to the coast path above Chesil Cove. To my left, an 18-mile bank of stones fronts a stretch of water nicknamed Dead Man's Bay. An intermittent roar, as the treacherous current clatters a million pebbles onto Chesil Beach, is all I can hear. To my right lies the port that will be the centre of the sailing world for a few weeks this summer. If all goes to plan, Weymouth will be in the spotlight for more than just a couple of weeks.
"Barcelona after 1992 is the model," says Gisborne.
Nobody can accuse Weymouth of lacking ambition any more.
A review from the Dorset Echo on March 19th 2012 – click here to view on Dorset Echo website.
SUNDAYS are traditionally pub days and far be it from me to disagree, so shunning the allure of cooking and the inevitable washing up, my dinner partner and I decided to venue out in search of nourishment.
The Red Lion in Hope Square has recently been refurbished and we decided to find out what it was like.
The venue, which celebrates its 161st year as a pub this year, has been given a revamp inside with fishermen's buoys turned into lamps and fishing paraphernalia hanging from the walls.
My particular favourite was the lifeboat crew pictures from the past adorning the walls with pride and the amazing table in the corner which looked like it was made from an old capstan.
We chose a quiet corner in a seat adorned with loads of lovely comfy cushions and settled in for the evening.
The menu states: 'Local and proud' and we opted for a starter of pan fried prawns in garlic and chilli to share.
The prawns were huge and juicy. My only criticism would be that with my first bite I must have inhaled a chilli – it was very hot. However my dining companion didn't have the same problem, so maybe I got a rogue one.
For the main we opted for the 10oz rib eye steak with garlic butter sauce and the Weymouth sausages with mash, onion gravy and red cabbage. The sausages were huge and very tasty and offset nicely by the onion gravy which kept the dish moist without drowning it. I admit I also stole a taste of my friend's steak and it was delicious.
We decided we were in need of dessert, as even though the food was filling and the portions were generous, we were very hungry.
Also the mixture of desserts and cheese board options proved far too tempting and we opted for the Red Lion mess of meringue, black cherries and whipped cream, which came in a huge glass dish and my friend said was 'fantastic'. I had the black forest chocolate brownies and ice cream which were really lovely and moist, dark and chocolaty.
The service was good, friendly but not overbearing and the atmosphere was jovial, with a mixture of eaters and drinkers in the pub.
It's a great spot to while away a few hours in a beautiful, cosy and unpretentious surrounding – the food is top-notch and very well priced.
This is an independent review by a reporter without the co-operation of the establishment.
My Red Lion bill:
Pan fried garlic and chilli prawns with crusty bread: £4.95
10oz rib eye steak with garlic butter sauce, chips and tomato: £11.95
Local Weymouth sausage and mash with onion gravy and red cabbage: £8.95
Red Lion Mess: £3.95
Black Forest chocolate brownies and ice cream: £3.95
Pint of Guinness and rose wine: £6.90
TOTAL: £40.65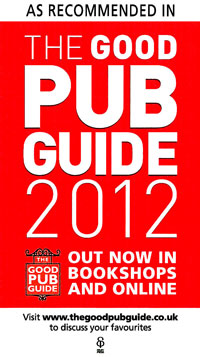 The Good Pub guide have included us in their 2012 edition in the 'Lucky dip' section for the first time!!!
We are very proud of our team who have achieved this success, however the most important thing for the Red Lion is to deliver great service consistently year after year and that is our goal. Thank you to our customers for putting us in the book so to speak!!
We will always endeavour to deliver a great experience for everyone visiting the Red Lion in Weymouth!!!
What they said …………..
This small bare-boarded 19th Century pub is one of Weymouth's finest public houses. Recently undergone a refurbishment, with friendly capable staff it offers wholesome pub food, utilising only the best local produce, a solid wine selection, an excellent choice of five well-kept ales including Butcombe Bitter, Jurassic by the Dorset Brewing Company and Hop Back's Summer Lightning, your pick of rums and fine whisky, a log fire and famously the wonderful front patio area with seating for up to 150 people. Friday and Saturday nights feature live music, so go along and sample the warm, friendly atmosphere of the Red Lion.
This is a lovely pub in a good location, opposite the main Brewers Quay attraction. It is good in nice weather as there is seating outside to sit and watch the world go by. The menu is good value, currently two main courses for £8. The food was well presented and well cooked with a good choice of snacks and meals. Friendly staff and a good atmosphere.

wow,can't believe the change in this pub.came down last winter and it was dank and bare……my god what a back bar they have now…..its like they have every rum and whiskey under the sun….great selection of ales too.best bar in weymouth by a country mile

I enjoyed this pub and sat out and ate on two occasions which were both good – fish cakes. Can't remember the beer but is was good! Staff friendly.